Fantastic Changes!
We are delighted to announce the combining of our two lovely stores Pelican Cottage and The Flamingo' Nest. Our new name is "Pelicans and Flamingos" and you'll now find us both in The Flamingo's Nest's two-story coral building at 758 S. Tamiami Trail in Osprey.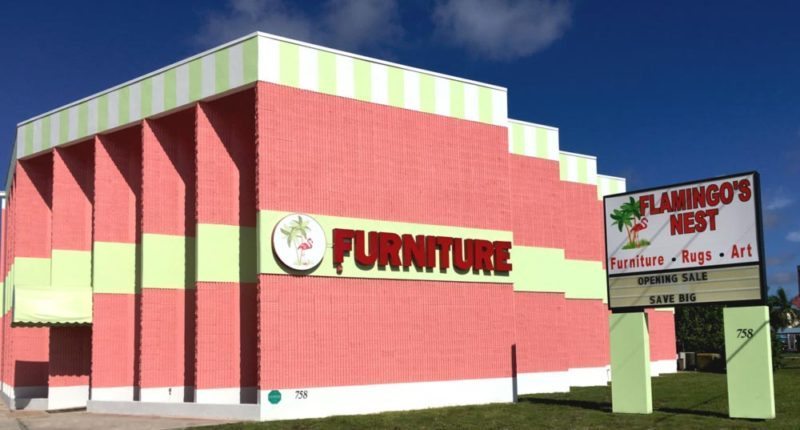 Just think, now you can conveniently shop for both New and Used furniture under one colorful roof! The New furniture will be displayed in one area and the Used furniture in another. That way if you are only interested in one type you can go right to it. Many of you love to blend new and used furniture together which is a fabulous way to make your home unique and interesting. With 24,000 feet of artfully displayed furniture, it's a treasure hunt and adventure all in one!
Please stop by to check out all the wonderful furniture and accessories that adorn our Key West inspired store. As always, enjoy the complimentary cookies, ice cold water and carefree, light-hearted Calypso music as you browse. Our knowledgeable team of sales associates and designers, whom many of you already know and love, are ready and eager to assist you.
---
Come visit us today:
758 S. Tamiami Trail Osprey, FL 34229
Phone:  941-966-0600
Email:  info@pelicansandflamingos.com
Look for two story Coral and Lime Green Building with Lime Green & White stripes at top.
Abundant Selection
We regularly travel throughout Florida and neighboring states seeking Artisans to bring you amazing original works of local art – from signs, to hand-made, hand-painted furniture, to metal works and statuary.
Additionally, we often have one-of-a-kind furnishings that we have secured through store-closeouts, model homes, or estates.
We carry several lines of furniture, most of which are "Made in America." Although we have a large selection of upholstered goods in stock, you have the great option of custom ordering furniture from a multitude of beautiful fabric swatches and catalogs.
Friendly Staff
We have friendly, knowledgeable staff on hand that can help you with your selections, and we are also available to come to your home for a consultation.
No matter what your taste in furniture is – you'll find it at Pelicans and Flamingos. Look for Coastal-Inspired, Tropical, Shabby Chic, and Traditional styles.